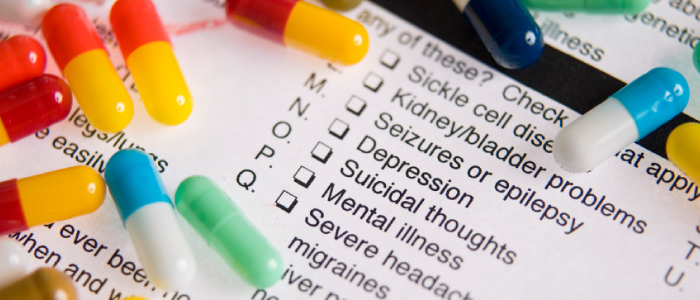 What Is It?: Tramadol ( TRA-ma-dole) is used to relieve pain, including pain after surgery. The long-acting tablets are used for chronic ongoing pain. The effects of tramadol are similar to those of narcotic analgesics. Although tramadol is not classified as a narcotic, it may become habit-forming, causing mental or physical dependence.
How To Use: The dose of tramadol will be different for different patients. Take this medicine only as directed. Do not take more of it, do not take it more often, and do not take it for a longer time than your doctor ordered. Using too much of this medicine increases the chance of unwanted effects.
Possible Side Effects: Tramadol will add to the effects of alcohol and other CNS depressants (medicine that causes drowsiness). Some examples of CNS depressants are antihistamines or medicine for hay fever, other allergies, or colds; sedatives, tranquilizers, or sleeping medicine; prescription pain medicine or narcotics; barbiturates; medicine for seizures; muscle relaxants; or anesthetics, including some dental anesthetics. Do not drink alcoholic beverages, and check with your medical doctor or dentist before taking any of the medicines listed above while you are using this medicine. Tramadol may cause some people to become drowsy, dizzy, or lightheaded. Make sure you know how you react to this medicine before you drive, use machines, or do anything else that could be dangerous if you are dizzy or are not alert. Dizziness, lightheadedness, or fainting may occur, especially when you get up suddenly from a lying or sitting position. Getting up slowly may help lessen this problem. Nausea or vomiting may occur, especially after the first couple of doses. This effect may go away if you lie down for awhile. However, if nausea or vomiting continues, check with your medical doctor or dentist. Lying down for a while may also help relieve some other side effects, such as dizziness or lightheadedness that may occur. Before having any kind of surgery (including dental surgery) or emergency treatment, tell the medical doctor or dentist in charge that you are taking this medicine. Taking tramadol together with medicines that are used during surgery or dental or emergency treatments may cause increased side effects.
Storage: Keep in the original container. Keep out of the reach of children and pets. Capsules and tablets may be stored at room temperature. Some liquids should be stored in the refrigerator (see the prescription label.)  Store all medicines away from excess heat and moisture. Do NOT store in the bathroom.
Note: If you miss a dose take it as soon as you remember it. However, if it is almost time for the next dose, skip the missed dose and continue with the regular schedule. Do not take a double dose to make up for the missed one.