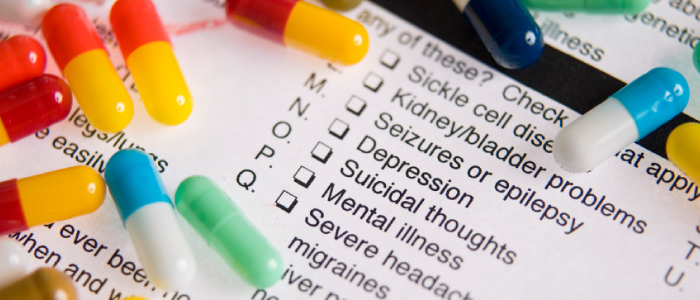 SOMA (carisoprodol)
What is it: Soma is a muscle relaxer that works by blocking pain sensations between the nerves and the brain.
Use: Soma is used together with rest and physical therapy to treat injuries and other painful musculoskeletal conditions.
Side Effects: Stop using Soma and call your doctor at once if you have any of these serious side effects: paralysis (loss of feeling); extreme weakness or lack of coordination; feeling light-headed, fainting; fast heartbeat; seizure (convulsions); vision loss; or agitation, confusion.
Less serious side effects may include: drowsiness, dizziness, tremor; headache; depression, feeling irritable; blurred vision; sleep problems (insomnia); or nausea, vomiting, hiccups, upset stomach.
Precautions: This medication may be habit-forming and should be used only by the person it was prescribed for. Soma should never be given to another person, especially someone who has a history of drug abuse or addiction. Keep the medication in a secure place where others cannot get to it. You may have withdrawal symptoms when you stop using Soma after using it over a long period of time. Do not stop using Soma suddenly without first talking to your doctor. You may need to use less and less before you stop the medication completely. Soma can cause side effects that may impair your thinking or reactions. Be careful if you drive or do anything that requires you to be awake and alert. Avoid drinking alcohol. It can increase drowsiness and dizziness caused by Soma.
Directions: Take Soma exactly as it was prescribed for you. Do not take the medication in larger amounts, or take it for longer than recommended by your doctor. Follow the directions on your prescription label. Take each dose with a full glass of water.
Missed Doses: Take the missed dose as soon as you remember. If it is almost time for your next dose, skip the missed dose and take the medicine at the next regularly scheduled time. Do not take extra medicine to make up the missed dose.your next dose, skip the missed dose and go back to your regular dosing schedule. Do not double doses.
Storage: Store the medicine in a closed container at room temperature, away from heat, moisture, and direct light. Keep from freezing. Keep out of the reach of children. Do not keep outdated medicine or medicine no longer needed.