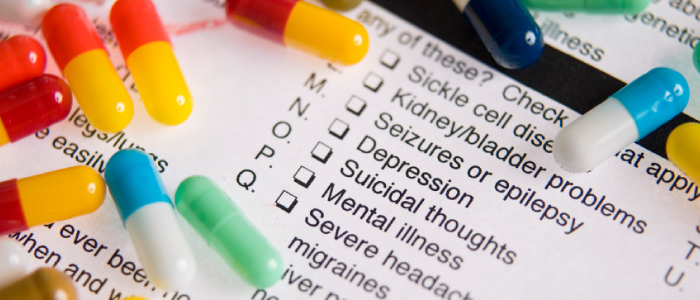 LYRICA (pregabalin)
What is it: An anti-epileptic drug, also called an anticonvulsant. It works by slowing down impulses in the brain that cause seizures. Lyrica also affects chemicals in the brain that send pain signals across the nervous system.
Use: Pregabalin is used with other medicines to help control certain types of seizures (convulsions) in the treatment of epilepsy. It is used for partial seizures. This medicine cannot cure epilepsy and will only work to control seizures for as long as you continue to take it. This medicine is also used to manage a condition called postherpetic neuralgia (pain that occurs after "shingles"). It is also used for pain caused by nerve damage associated with diabetes. Pregabalin is also used to treat a condition called fibromyalgia (muscle pain and stiffness).
Side Effects: Check with your doctor immediately if any of the following side effects occur: difficult or labored breathing; shortness of breath; tightness in the chest; wheezing
Common Side Effects: accidental injury; bloating or swelling of the face, arms, hands, lower legs, or feet; blurred vision; burning, tingling, numbness or pain in the hands, arms, feet, or legs; change in walking and balance; clumsiness; confusion; delusions; difficulty having a bowel movement (stool); difficulty with speaking; double vision; dry mouth; increased appetite; lack of coordination; loss of memory; mood or mental changes; painful or difficult urination; problems with memory; rapid weight gain; sensation of pins and needles; stabbing pain; swelling; tingling of the hands or feet; trembling, or other problems with muscle control or coordination.
Precautions: Stop using this medicine and call your doctor right away if you have swelling of the face, eyes, lips, gums, or tongue, or problems with swallowing or breathing. Also, tell your doctor if you have hives or skin rash, redness, or blisters while you are using this medicine. You may be having a severe allergic reaction or a condition called angioedema. .
This medicine will add to the effects of alcohol and other CNS depressants (medicines that make you drowsy or less alert). Some examples of CNS depressants are antihistamines or medicine for hay fever, other allergies, or colds; sedatives, tranquilizers, or sleeping medicine; prescription pain medicine or narcotics; other medicines for seizures (e.g., barbiturates); muscle relaxants; or anesthetics, including some dental anesthetics.  .
This medicine may cause some people to be agitated, irritable, or display other abnormal behaviors. It may also cause some people to have suicidal thoughts and tendencies or to become more depressed. If you or your caregiver notice any of these side effects, tell your doctor right away.
Directions: The dose of this medicine will be different for different patients. Follow your doctor's orders or the directions on the label. The following information includes only the average doses of this medicine. If your dose is different, do not change it unless your doctor tells you to do so.
The amount of medicine that you take depends on the strength of the medicine. Also, the number of doses you take each day, the time allowed between doses, and the length of time you take the medicine depend on the medical problem for which you are using the medicine
Missed Doses: If you miss a dose of this medicine, take it as soon as possible. However, if it is almost time for your next dose, skip the missed dose and go back to your regular dosing schedule. Do not double doses.
Storage: Keep out of the reach of children. Do not keep outdated medicine or medicine no longer needed. Ask your healthcare professional how you should dispose of any medicine you do not use. Store the medicine in a closed container at room temperature, away from heat, moisture, and direct light.