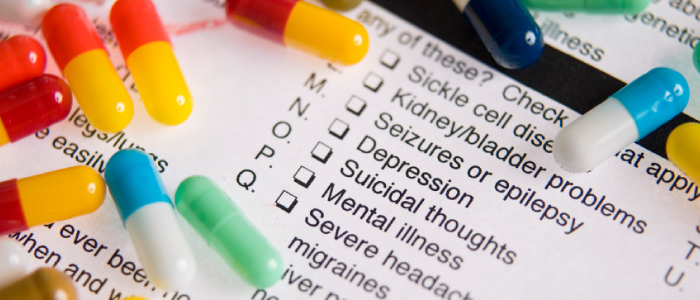 KEPPRA (Levetiracetam)
What is it: An anti-epileptic drug.  It is used along with other epilepsy medications, never by itself.
Use: To treat partial onset seizures.  Data demonstrates that Keppra (levetiracetam) helps alleviate pain and decrease narcotic use by at least 70 percent in patients with cancer affecting nerves near both the lungs and the back.
Side Effects: May include: depression, dizziness, drowsiness, headache, infection, loss of muscle coordination, nervousness, pain, runny nose, sore throat, weakness.
Precautions: Keppra can cause dizziness and drowsiness. Do not drive, operate machinery, or engage in other hazardous activities until you're sure the drug won't interfere. specially during the first few weeks of treatment, Keppra sometimes triggers psychological problems, including psychosis, hallucinations, aggression, agitation, anger, hostility, irritability, anxiety, apathy, emotional instability, depression, and attempted suicide. These problems usually pass, but be sure to alert your doctor if you feel one developing; your doctor may have to discontinue the drug or change your dosage.
At the start of treatment, Keppra also can cause extreme drowsiness, unusual weakness, and coordination difficulties. Bring such symptoms to your doctor's attention. In a few patients, therapy must be stopped or reduced.
Directions: For adults and children over 16, the usual starting dosage of Keppra is 500 milligrams twice a day. The dose may be increased every 2 weeks up to a maximum dose of 1,500 milligrams twice a day. If you have kidney disease, your dosage will be lower. Do not stop taking Keppra on your own. If the doctor decides to discontinue Keppra, he will tell you how to taper off slowly. Abrupt discontinuation of Keppra can increase the frequency of seizures.
Missed Doses: If you take this medication regularly, take the forgotten dose as soon as you remember. If it is almost time for your next dose, skip the one you missed and go back to your regular schedule. Do not take 2 doses at once.
Storage: Keep out of the reach of children. Do not keep outdated medicine or medicine no longer needed. Ask your healthcare professional how you should dispose of any medicine you do not use. Store the medicine in a closed container at room temperature, away from heat, moisture, and direct light.