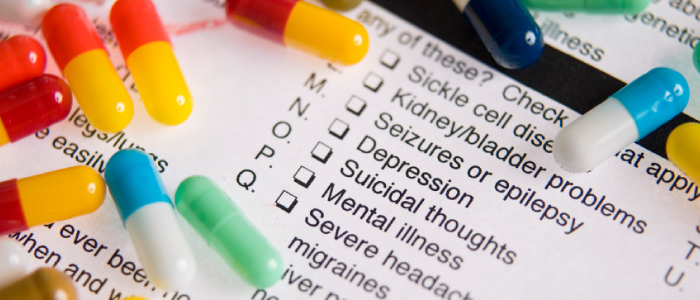 DILAUDID (Hydromorphone Hydrochloride)
What is it: Hydromorphone is in a group of drugs called narcotic pain relievers, also called opioids. It is similar to morphine.
Use: Hydromorphone is prescribed for the relief of moderate to severe pain
Side Effects: May include: anxiety, constipation, dizziness, drowsiness, fear, impairment of mental and physical performance, inability to urinate, mental clouding, mood changes, nausea, restlessness, sedation, sluggishness, troubled and slowed breathing, vomiting.
Precautions: High dose tolerance leading to mental and physical dependence can occur with the use of hydromorphone when it is taken repeatedly. Physical dependence (need for continual doses to prevent withdrawal symptoms) can occur after only a few days of narcotic use, although it usually takes several weeks.
Do not stop taking hydromorphone without your doctor's approval. Abruptly stopping hydromorphone could cause withdrawal symptoms within the first 24 hours, including restlessness, tearing or watery eyes, dilated pupils, runny nose, yawning, sweating, goosebumps, and restless sleep. These symptoms could increase during the next 72 hours, and new withdrawal symptoms may appear, including irritability, anxiety, weakness, muscle spasms, severe backache, stomach or leg pain, insomnia, vomiting, and diarrhea.
Directions: The usual starting dose of hydromorphone is 2 to 4 milligrams every 4 to 6 hours as determined by your doctor. Severity of pain, your individual response, and your size are used to determine your exact dosage. Take hydromorphone exactly as prescribed by your doctor. Never increase the amount you take without your doctor's approval.
Missed Doses: If you miss a dose of this medicine, take it as soon as possible. However, if it is almost time for your next dose, skip the missed dose and go back to your regular dosing schedule. Do not double doses.
Storage: Keep out of the reach of children. Do not keep outdated medicine or medicine no longer needed. Ask your healthcare professional how you should dispose of any medicine you do not use. Store the medicine in a closed container at room temperature, away from heat, moisture, and direct light.