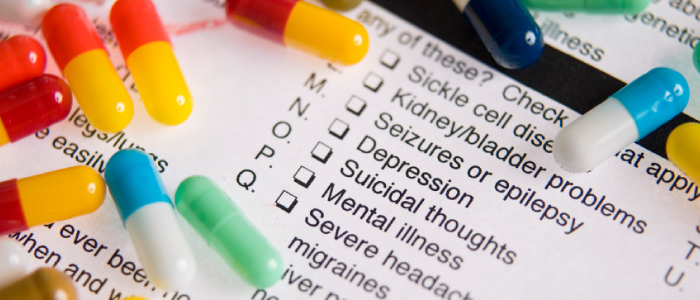 HALCION (triazolam)
What is it: Triazolam is in a group of drugs called benzodiazepines (ben-zoe-dye-AZE-eh-peens). Triazolam affects chemicals in the brain that may become unbalanced and cause sleep problems (insomnia).
Use: Triazolam is used to treat insomnia symptoms, such as trouble falling or staying asleep.
Side Effects: Triazolam may cause a severe allergic reaction. Get emergency medical help if you have any of these signs of an allergic reaction: hives; difficulty breathing; swelling of your face, lips, tongue, or throat.
Serious side effects: weak or shallow breathing; fast or pounding heartbeats; confusion, slurred speech, unusual thoughts or behavior; hallucinations, agitation, aggression; thoughts of suicide or hurting yourself; restless muscle movements in your eyes, tongue, jaw, or neck; pale skin, easy bruising or bleeding, unusual weakness; fever, chills, body aches, flu symptoms; problems with urination; or  nausea, stomach pain, low fever, loss of appetite, dark urine, clay-colored stools, jaundice (yellowing of the skin or eyes).
Less serious side effects may include: daytime drowsiness (or during hours when you are not normally sleeping); amnesia or forgetfulness; muscle weakness, lack of balance or coordination; numbness, burning, pain, or tingly feeling; headache, blurred vision, depressed mood; feeling nervous, excited, or irritable; nausea, vomiting, stomach discomfort; or dry mouth, increased thirst.
Precautions: Triazolam may cause a severe allergic reaction. Take triazolam only when you are getting ready for several hours of sleep. Some people using this medicine have engaged in activity such as driving, eating, or making phone calls and later having no memory of the activity. This medication can cause birth defects, or withdrawal symptoms in a newborn. Do not use triazolam if you are pregnant. Triazolam may be habit-forming
Directions: Take exactly as it was prescribed for you. Do not take the medication in larger amounts, or take it for longer than recommended by your doctor. Follow the directions on your prescription label. Take triazolam only when you are getting ready for several hours of sleep. Take with a full glass of water.
Missed Doses: Since triazolam is usually taken as needed, you may not be on a dosing schedule. Never take this medication if you do not have a full 7 to 8 hours to sleep before being active again. Do not take extra medicine to make up a missed dose.
Storage: Store the medicine in a closed container at room temperature, away from heat, moisture, and direct light. Keep from freezing. Keep out of the reach of children. Do not keep outdated medicine or medicine no longer needed.