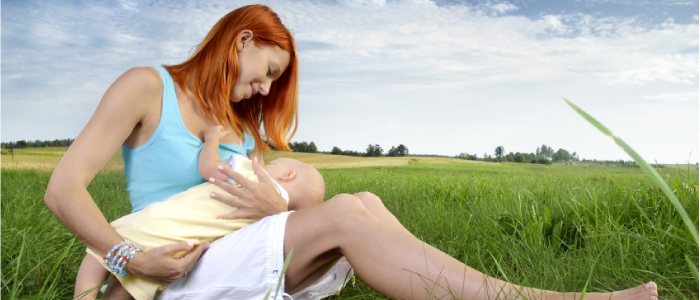 Probiotics offer many benefits to those who use them regularly. They help with the functions of the digestive tract and are reported to fortify the immune system. One question that has popped up on occasion regards providing probiotics to infants in their regular feeding.
Would it be good for the baby?
Is it safe?
How much to use and how often?
After some research and conversation with a well-respected bacteriologist I'm pleased to report that I can offer a plan for using probiotics in infants.
Probiotics are often referred to as "good bacteria" because they help us digest our food, improve absorption of nutrients, and aid in normal elimination of waste. There are also numerous reports that explain how probiotics may actually improve the immune system. Long ago I concluded that probiotics are beneficial to everyone. I've been recommending daily doses of my favorite brand, Florajen3, for over a decade. Now I'm suggesting that the same thing applies to very young babies.
I want to assure everyone that using probiotics in infants is very safe, particularly in the amounts I am going to suggest. I have a copy of a research project published in 1994 (YES 1994) where severely ill babies (viral infections) were give 2 to 5 capsules of probiotics daily with no ill effects (Wall Street Journal Friday October 14, 1994 page B5 and Lancet, Vol 344, October15, 1994 page 1046). Click HERE to download/read the study paper.
Here's what I'm suggesting
There is not a minimum age to start: the younger the better. Of course, infants who are breastfeeding do not need probiotic supplements.
I conclude that a dose of ONE-HALF capsule daily until the age of about 6 months is excellent and then increasing to 1 per day.
Put the number of scoops you will use in TWO DAYS into a clean container (with a cover).
Open one capsule of Florajen 3 and add to that powder.
Place the probiotic and the formula in a closed container and Shake, Shake, Shake
Make formula as usual (probiotics are living systems that can be destroyed by high temperatures – those way above what one would use when making a bottle of formula. When used in the normal way, mildly heating a bottle in warm water will not harm the probiotics).
After the sixth month of life add 2 capsules in a 2 day supply.
The kiddies won't taste a thing and they'll be getting powerful immune support.
Now that the youngsters have been started on a daily path to good health I suggest that parents continue giving probiotics to their children and encourage them to develop a habit of taking a good probiotic every day for the rest of their lives.
BUY FLORAJEN3!