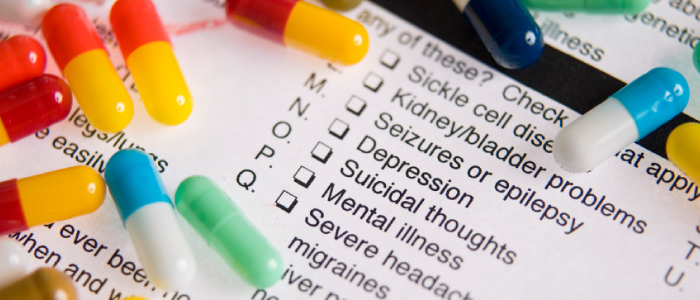 MIACALCIN (calcitonin) nasal route. Also known as Fortical
What is it: Calcium Regulator that is a synthetic form of calcitonin, a naturally occurring hormone produced by the thyroid gland.
Use Calcitonin is used to treat women with postmenopausal osteoporosis (bone loss). It is used together with calcium and vitamin D.
Side Effects:. Check with your doctor as soon as possible if any of the following side effects occur: crusting, patches, or sores inside the nose; dryness, itching, redness, swelling, tenderness, or other signs of nasal irritation not present before use of this medicine; headaches (severe or continuing); nosebleeds; runny nose; bloody or cloudy urine; breathing difficulty or wheezing (severe); difficult, burning, or painful urination; dizziness; frequent urge to urinate; loss of sense of smell; swollen glands; upper respiratory infection, with chest pain, chills, cough, ear congestion or pain, fever, head congestion, hoarseness or other voice changes, nasal congestion, runny nose, sneezing, or sore throat
Common Side Effects: back pain; joint pain; burning, dry, or itching eyes; constipation; diarrhea; flu-like symptoms (fever with or without chills, headache, body ache); flushing; mental depression; muscle pain; nausea; unusual tearing of eyes; unusual tiredness or weakness
Precautions: Because calcitonin is protein in nature, the possibility of a systemic allergic reaction exists. Administration of calcitonin-salmon has been reported in a few cases to cause serious allergic-type reactions (e.g. bronchospasm, swelling of the tongue or throat, and anaphylactic shock), and in one case, death attributed to anaphylaxis. The usual provisions should be made for the emergency treatment of such a reaction should it occur. Allergic reactions should be differentiated from generalized flushing and hypotension.
Directions: The dose of this medicine will be different for different patients. Follow your doctor's orders or the directions on the label. The following information includes only the average doses of this medicine. If your dose is different, do not change it unless your doctor tells you to do so. The amount of medicine that you take depends on the strength of the medicine. In addition, the number of doses you take each day, the time allowed between doses, and the length of time you take the medicine depend on the medical problem for which you are using the medicine.
Missed Doses: If you miss a dose of this medicine, take it as soon as possible. However, if it is almost time for your next dose, skip the missed dose and go back to your regular dosing schedule. Do not double doses.
Storage: Store the unopened medication in the refrigerator. Protect from freezing. Before you prime the pump and open a new bottle, let it come to room temperature. You can keep the bottle at room temperature for 30 days; be sure it stays upright.