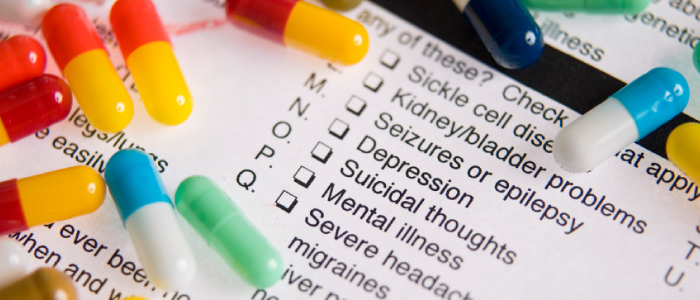 EVISTA (raloxifene)
What is it: Selective Estrogen Receptor Modulator
Use: Raloxifene is used to help prevent and treat thinning of the bones (osteoporosis) only in postmenopausal women. It works like an estrogen to stop the bone loss that can develop in women after menopause, but it does not increase the bone density as much as daily 0.625 mg doses of conjugated estrogens. Raloxifene will not treat hot flashes of menopause and may cause hot flashes to occur. In addition, raloxifene does not stimulate the breast or uterus as estrogen does.
Side Effects: Common: Hot flashes, including sudden sweating and feelings of warmth (especially common during the first 6 months of treatment); increased white vaginal discharge; mental depression; problems of stomach or intestines, including passing of gas, upset stomach, or vomiting; swollen joints; trouble in sleeping; weight gain (unexplained)
Stop taking this medicine and get emergency help immediately if any of the following effects occur: coughing blood; headache or migraine headache; loss of or change in speech, coordination, or vision; pain or numbness in chest, arm, or leg; shortness of breath (unexplained). Check with your doctor as soon as possible if any of the following side effects occur: bloody or cloudy urine; chest pain; difficult, burning, or painful urination; fever; frequent urge to urinate; infection, including body aches or pain, congestion in throat, cough, dryness or soreness of throat, runny nose, and loss of voice; leg cramping; skin rash; swelling of hands, ankles, or feet; vaginal itching
Precautions: It is very important that you keep your appointments with your doctor even if you feel well. Before you have any kind of surgery, tell the medical doctor in charge that you are using this medicine. Discuss discontinuing use of raloxifene 3 days before you think you will have a long period of inactivity, sitting, or bed rest, such as after having surgery or going on a long trip. If you are going on a trip and stay on raloxifene, you should walk regularly or move about when possible. Remaining still for long periods may cause blood clots for some people, and raloxifene may rarely worsen their condition. Stop using the medicine immediately if you think you have become pregnant and check with your doctor. Raloxifene does not act like an estrogen to stimulate the uterus or breast. If you experience vaginal bleeding, breast pain or enlargement, or swelling of hands or feet while on raloxifene, you should report it to your doctor.
Directions: The dose of this medicine will be different for different patients. Follow your doctor's orders or the directions on the label. The following information includes only the average doses of this medicine. If your dose is different, do not change it unless your doctor tells you to do so. F or either osteoporosis treatment or prevention, supplemental calcium and/or vitamin D should be added to the diet if daily intake is inadequate. Postmenopausal women require an average of 1500 mg/day of elemental calcium.
Missed Doses: If you miss a dose of this medicine, skip the missed dose and go back to your regular dosing schedule. Do not double doses.
Storage: Store the medicine in a closed container at room temperature, away from heat, moisture, and direct light. Keep from freezing. Keep out of the reach of children. Do not keep outdated medicine or medicine no longer needed.