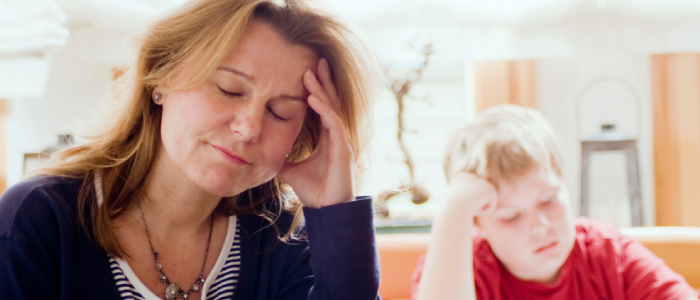 NATURAL MIGRAINE REMEDY? 
Research points to a vitamin deficiency as one basic trigger for a migraine. Riboflavin (vitamin B-2) is an "essential" vitamin; that is, the body doesn't produce it on its own, and yet it is vital for good health. It must be obtained from the diet. Riboflavin assists in the metabolism of energy by processing protein, fats and carbohydrates. Benefits of riboflavin intake include healthy vision and skin, and a possible preventive effect against migraines.
During a recent study of riboflavin and migraine sufferers, all of the subjects took riboflavin for six months. Questionnaires recorded the subjects' rates of migraine frequency, duration, intensity and the use of analgesic drugs. The average frequency of migraines had been cut in half, and the rate of drug use was nearly cut in half as well. Subjects reported no change in the duration or intensity of headaches that still occurred. The dose of riboflavin used is considered high, but none of the subjects reported any adverse reactions.
GOOD FOOD IS A SOURCE OF RIBOFLAVIN
Foods that contain good amounts of B-2 include
leafy green vegetables: arugula, broccoli, dandelion greens, kale, etc.
whole grains
meat
eggs
SOME PRODUCTS CAN CAUSE A DEPLETION OF B-2
Alcohol and oral contraceptives can cause riboflavin deficiency. People who use these items would be well advised to increase their intake of B-2, and the other essential B-vitamins as well.
ASSISTANCE FROM A VITAMIN AND AN ENZYME
Sometimes Vitamin B-2 is not efficiently absorbed by the digestive tract. If you decide to use it for migraine prevention you may also want to add other natural agents such as magnesium and feverfew, an herbal anti-inflammatory. Nevertheless, the biggest preventive boost may come from coenzyme Q10 (CoQ10).
One study enrolled 42 migraine patients to receive either 100mg of CoQ10 three times each day, or a placebo. Subjects agreed to not use other methods to prevent migraines during the study period. Migraine frequency, total days with migraine, and total days with nausea were all significantly reduced in the CoQ10 group. Overall, the incidence of migraines was almost cut in half in the CoQ10 group, while the reduction of migraines in the placebo group was less than 15 percent.
In another study, 32 migraine patients each received 150mg per day of CoQ10 for three months. By the end of the study the monthly average days with a migraine was reduced. About 60 percent of the subjects reported that their incidence of migraines was less than half of what it had been before the study. As with the riboflavin study, no adverse side effects were reported in either of the CoQ10 studies.
We recommend using a highly purified form of
CoQ10
.
CONCLUSIONS
Migraines are frequently caused by nutritional deficiencies and/or environmental toxins. Home migraine remedies that seem most helpful are those that avoid the start of a migraine in the first place. Sufferers can reduce the number of attacks and their length by a significant amount if they use riboflavin and CoQ10 every day; and avoid toxins like MSG.