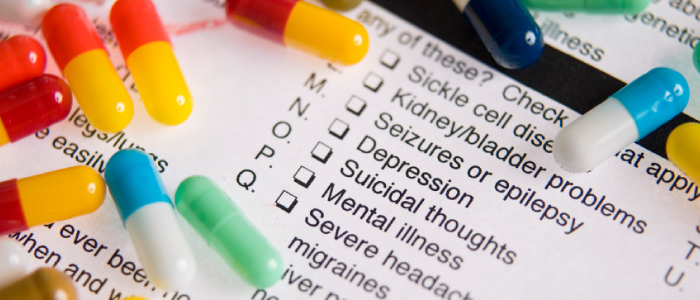 What Is It?: Methysergide (meth-i-SER-jide) belongs to the group of medicines known as ergot alkaloids. It is used to prevent migraine headaches and some kinds of throbbing headaches. It is not used to treat an attack once it has started.
How To Use: Use only as directed by your doctor
Possible Side Effects: The risks of taking the medicine must be weighed against the good it will do. This is a decision you and your doctor will make. For Methysergide, the following should be considered: tell your doctor if you have ever had any unusual or allergic reaction to Methysergide or to other ergot medicines. Also tell your health care professional if you are allergic to any other substances, such as foods, preservatives, or dyes. Methysergide is not recommended during pregnancy. This medicine passes into the breast milk and may cause unwanted effects such as vomiting, diarrhea, weak pulse, unstable blood pressure, and convulsions (seizures) in nursing babies. Methysergide can cause serious side effects in any patient. Therefore, it is especially important that you discuss with the child's doctor the good that this medicine may do as well as the risks of using it. Elderly people are especially sensitive to the effects of Methysergide. This may increase the chance of side effects during treatment.
When you are taking Methysergide, it is important that your health care professional know if you are using any other prescription or nonprescription (over-the-counter
[OTC]) medicine, or if you smoke.
The presence of other medical problems may affect the use of Methysergide. Make sure you tell your doctor if you have any other medical problems, especially: Arthritis, Heart or blood vessel disease, Infection, Itching (severe), Kidney disease, Liver disease, Lung disease. The chance of serious side effects may be increased with High blood pressure or Stomach ulcer. Methysergide can make your condition worse.
Storage: Keep in the original container. Keep out of the reach of children and pets. Capsules and tablets may be stored at room temperature. Some liquids should be stored in the refrigerator (see the prescription label.) Store all medicines away from excess heat and moisture.  Do NOT store in the bathroom.
Note: If you miss a dose take it as soon as you remember it. However, if it is almost time for the next dose, skip the missed dose and continue with the regular schedule. Do not take a double dose to make up for the missed one.