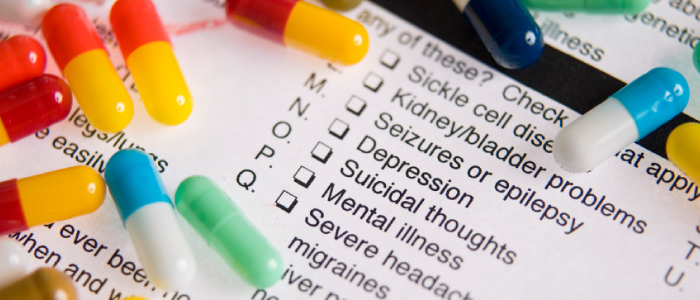 PROVERA (medroxyprogesterone)
What is it: It is a progestin drug. It is not progesterone. Both medroxyprogesterone and progesterone are progestins. Medroxyprogesterone is chemically different from progesterone. It is commonly used as a contraceptive. It is a component of Plan B, Plan B One Step, and many birth control products.
Use: To make the use of a progestin as safe and reliable as possible, you should understand how and when to take it and what effects may be expected. Progestins for contraception usually come with patient directions. Read them carefully before taking or using this medicine.
Side Effects: See your doctor for: Changes in uterine bleeding (increased amounts of menstrual bleeding occurring at regular monthly periods; heavier uterine bleeding between regular monthly periods; lighter uterine bleeding between menstrual periods; or stopping of menstrual periods. Less common: Mental depression; skin rash; unexpected or increased flow of breast milk. Other possible side effects: more common: abdominal pain or cramping; diarrhea; dizziness; fatigue; mild headache; mood changes; nausea; nervousness; pain or irritation at the injection site; swelling of face, ankles, or feet; unusual tiredness or weakness; vomiting; weight gain. Less common: acne; breast pain or tenderness; brown spots on exposed skin, possibly long-lasting; hot flashes; loss or gain of body, facial, or scalp hair; loss of sexual desire; trouble in sleeping.
After you stop using this medicine, your body may need time to adjust. The length of time this takes depends on the amount of medicine you were using and how long you used it. During this period of time, check with your doctor if you notice any of the following side effects: Delayed return to fertility; stopping of menstrual periods; unusual menstrual bleeding (continuing)
Precautions: It is very important that your doctor check your progress at regular visits to make sure this medicine does not cause unwanted effects. Plan to see your doctor every year, but some doctors require visits more often. Although the risk for developing breast problems or breast cancer is low, it is still important that you regularly check your breasts for any unusual lumps or discharge, and report any problems to your doctor. You should also have a mammogram (x-ray pictures of the breasts) and breast examination done by your doctor whenever your doctor recommends it. If your menstrual periods have stopped, they may start again once you begin taking this medicine. Progestins may cause dizziness in some people. Make sure you know how you react to this medicine before you drive, use machines, or do anything else that could be dangerous if you are not alert.
Directions: The dose medicines in this class will be different for different patients. Follow your doctor's orders or the directions on the label. The following information includes only the average doses of these medicines. If your dose is different, do not change it unless your doctor tells you to do so. The amount of medicine that you take depends on the strength of the medicine. Also, the number of doses you take each day, the time allowed between doses, and the length of time you take the medicine depend on the medical problem for which you are using the medicine.
If You Miss a Dose: Take the forgotten dose as soon as you remember. If it is almost time for the next dose, skip the one you missed and go back to your regular schedule. Never try to "catch up" by doubling the dose.
Storage: Store the medicine in a closed container at room temperature, away from heat, moisture, and direct light. Keep from freezing. Keep out of the reach of children. Do not keep outdated medicine or medicine no longer needed.