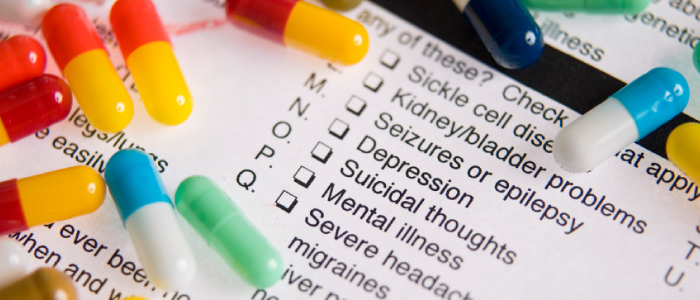 PREMARIN (conjugated estrogen derived from urine of pregnant mares)
What is it: Conjugated estrogen is an estrogen replacement drug.
Use: The tablets are used to reduce moderate to severe symptoms of menopause, including feelings of warmth in the face, neck, and chest, and the sudden intense episodes of heat and sweating known as "hot flashes." Cenestin tablets, containing a synthetic form of conjugated estrogens, may also be prescribed for these symptoms. Premarin tablets are also prescribed to prevent postmenopausal osteoporosis, a condition in which the bones become brittle and easily broken. Before taking Premarin solely for this purpose, you should carefully consider using alternative, nonestrogen therapies.
Serious Side Effects: Abdominal/stomach cramps, bloating, breast pain, enlargement of benign tumors of the uterus (also called fibroids), fluid retention, hair loss, headache, high blood pressure, high blood sugar, irregular vaginal bleeding or spotting, liver problems, nausea and vomiting, vaginal yeast infections. Other possible side effects of Cenestin may include: Constipation, increased heartbeat, joint pain, skin tingling. Contact your doctor right away if you notice any of the following: Abdominal pain, tenderness, or swelling; Abnormal bleeding from the vagina; Breast lumps; Coughing up blood; Pain in your chest or calves; Severe headache, dizziness, or faintness; Sudden shortness of breath
Vision changes
Precautions: Conjugated estrogen and other estrogen drugs, with or without progesterone, should not be used to prevent heart disease. Recent studies have confirmed an increased rate of heart attack, stroke, and dangerous blood clots among women taking estrogen or estrogen combinations for 5 years. Blood clots can lead to phlebitis, stroke, heart attack, a loss of blood supply to the lungs, a blockage in the blood vessels serving the eye, and other serious disorders. Do not take conjugated estrogen if you have ever had a bad reaction to it, or have undiagnosed abnormal vaginal bleeding. Except in certain special circumstances, you should not be given conjugated estrogen if you have ever had breast cancer, uterine cancer, or any other "estrogen-dependent" cancer. Do not take conjugated estrogen if you have had any circulation problem involving blood clots, or have had a stroke or heart attack in the past year. Do not take conjugated estrogen if you have liver disease or your liver is not working properly. Do not use conjugated estrogen if you are pregnant or trying to become pregnant.
Directions: Take conjugated estrogen exactly as prescribed. Do not share it with anyone else. If you are taking calcium supplements as a part of the treatment to help prevent brittle bones, check with your doctor about how much to take. You should read the patient package insert provided with your prescription.
If You Miss a Dose: Take the forgotten dose as soon as you remember. If it is almost time for the next dose, skip the one you missed and go back to your regular schedule. Never try to "catch up" by doubling the dose.
Storage: Store the medicine in a closed container at room temperature, away from heat, moisture, and direct light. Keep from freezing. Keep out of the reach of children. Do not keep outdated medicine or medicine no longer needed.