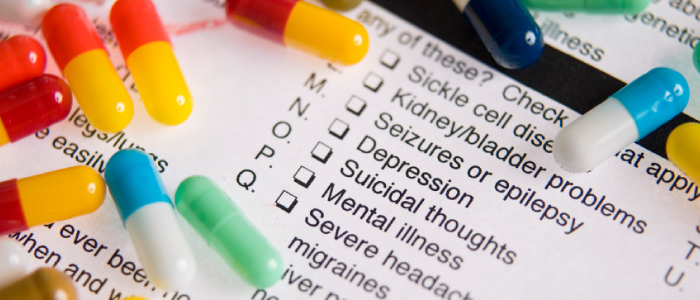 What Is It?: Hydrocortisone, a corticosteroid, is similar to a natural hormone produced by your adrenal glands. It is often used to replace this chemical when your body does not make enough of it. It relieves inflammation (swelling, heat, redness, and pain) and is used to treat certain forms of arthritis; skin, blood, kidney, eye, thyroid, and intestinal disorders (e.g., colitis); severe allergies; and asthma. Hydrocortisone is also used to treat certain types of cancer.
How To Use: Hydrocortisone comes as a tablet and suspension to be taken by mouth. Your doctor will prescribe a dosing schedule that is best for you. Follow the directions on your prescription label carefully, and ask your doctor or pharmacist to explain any part you do not understand. Take hydrocortisone exactly as directed. Do not take more or less of it or take it more often than prescribed by your doctor. Do not stop taking hydrocortisone without talking to your doctor. Stopping the drug abruptly can cause loss of appetite, an upset stomach, vomiting, drowsiness, confusion, headache, fever, joint and muscle pain, peeling skin, and weight loss. If you take large doses for a long time, your doctor probably will decrease your dose gradually to allow your body to adjust before stopping the drug completely. Watch for these side effects if you are gradually decreasing your dose and after you stop taking the tablets or oral liquid, even if you switch to an inhalation. If these problems occur, call your doctor immediately. You may need to increase your dose of oral hydrocortisone temporarily or start taking it again.
Possible Side Effects: Although side effects from hydrocortisone are not common, they can occur. Tell your doctor if any of these symptoms are severe or do not go away: upset stomach, stomach irritation, vomiting, headache, dizziness, insomnia, restlessness, depression, anxiety, acne, increased hair growth, easy bruising, irregular or absent menstrual periods. If you experience any of the following symptoms, call your doctor immediately: skin rash, swollen face, lower legs, or ankles, vision problems, cold or infection that lasts a long time, muscle weakness, black or tarry stool
Storage: Keep in the original container. Keep out of the reach of children and pets. Capsules and tablets may be stored at room temperature. Some liquids should be stored in the refrigerator (see the prescription label.)  Store all medicines away from excess heat and moisture. Do NOT store in the bathroom.
Note: If you miss a dose take it as soon as you remember it. However, if it is almost time for the next dose, skip the missed dose and continue with the regular schedule. Do not take a double dose to make up for the missed one.