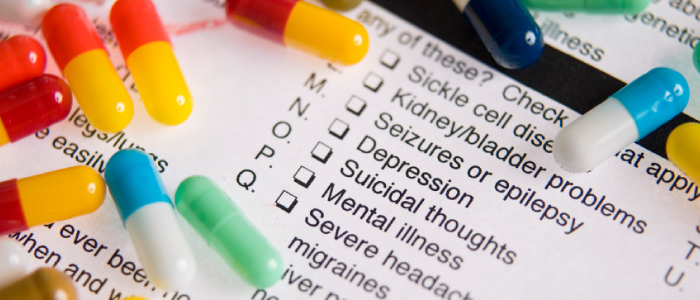 ESTRACE (estradiol) topical cream
What is it: It is a hormone replacement drug.
Use: Using or applying estradiol relieves or lessens: Dryness and soreness in the vagina; Itching, redness, or soreness of the vulva; Feeling an urge to urinate more often than is needed or; experiencing pain while urinating; Pain during sexual intercourse
Side Effects: Diarrhea; dizziness; fast heartbeat; feeling faint; fever; hives; hoarseness; itching; joint pain, stiffness, or swelling; muscle pain; rash; shortness of breath; skin redness; swelling of eyelids, face, lips, hands, or feet; tightness in the chest; trouble with breathing or swallowing; vomiting; wheezing. Less common: Breast pain; enlarged breasts; itching of the vagina or genitals; headache; nausea; stinging or redness of the genital area; thick, white vaginal discharge without odor or with a mild odor. Rare: Feeling of vaginal pressure (with estradiol vaginal insert or ring); unusual or unexpected uterine bleeding or spotting; vaginal burning or pain (with estradiol vaginal insert or ring).
Precautions: It is very important that your doctor check your progress at regular visits to make sure this medicine does not cause unwanted effects. Plan to see your doctor every year, but some doctors require visits more often. Although the risk for developing breast problems or breast cancer is low, it is still important that you regularly check your breasts for any unusual lumps or discharge, and report any problems to your doctor. You should also have a mammogram (x-ray pictures of the breasts) and breast examination done by your doctor whenever your doctor recommends it. If your menstrual periods have stopped, they may start again once you begin taking this medicine.
Directions: vaginal estrogen products usually come with patient directions. Read them carefully before using this medicine. Wash your hands before and after using the medicine. Also, keep the medicine out of your eyes. If this medicine does get into your eyes, wash them out immediately, but carefully, with large amounts of tap water. If your eyes still burn or are painful, check with your doctor.Use this medicine only as directed. Do not use more of it and do not use it for a longer time than your doctor ordered. It can take up to 4 months to see the full effect of the estrogens. Your doctor may reconsider continuing your estrogen treatment or may lower your dose several times within the first one or two months, and every 3 to 6 months after that. Sometimes a switch to oral estrogens may be required for added benefits or for higher doses. When using the estradiol vaginal insert or ring, you will need to replace it every 3 months or remove it after 3 months.
If You Miss a Dose: Take the forgotten dose as soon as you remember. If it is almost time for the next dose, skip the one you missed and go back to your regular schedule. Never try to "catch up" by doubling the dose.
Storage: Store the medicine in a closed container at room temperature, away from heat, moisture, and direct light. Keep from freezing. Keep out of the reach of children. Do not keep outdated medicine or medicine no longer needed.