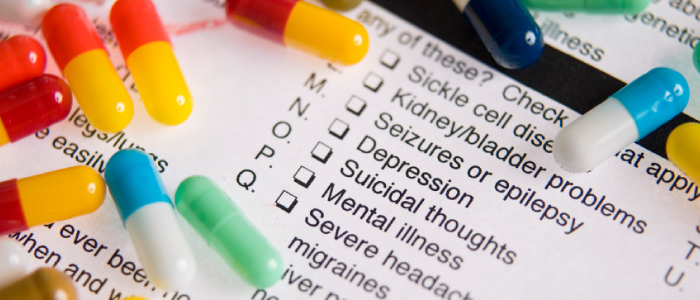 ANGELIQ (drospirenone and estradiol)
What is it: It is a hormone replacement drug.
Use: Drospirenone is a female hormone that helps regulate ovulation and menstruation. Estradiol is a female hormone involved in development and maintenance of the female reproductive system. Angeliq is used to treat the symptoms of menopause…
Side Effects: More common; Breast pain; full or bloated feeling; heavy nonmenstrual vaginal bleeding; pressure in the stomach; swelling of abdominal or stomach area. Less common: Bloating; or swelling of face, arms, hands, legs, or feet; change in vaginal discharge; increased clear or white vaginal discharge; pain or feeling of pressure in pelvis; rapid weight gain; tingling of hands or feet; unusual weight gain or loss; vaginal bleeding. Rare: abdominal pain; anxiety; confusion; dry mouth; fainting; fast heartbeat; headache; inability to speak; incoherent speech; muscle weakness; nausea and vomiting; trouble thinking and planning; trouble walking; unusual tiredness or weakness; weight loss.
Precautions: Estrogens with or without progestins should not be used for the prevention of cardiovascular disease or dementia. The Women's Health Initiative (WHI) study reported increased risks of myocardial infarction, stroke, invasive breast cancer, pulmonary emboli, and deep vein thrombosis in postmenopausal women (50 to 79 years of age) during 5 years of treatment with oral conjugated equine estrogens (CE 0.625mg) combined with medroxyprogesterone acetate (MPA 2.5mg) relative to placebo.
Directions: The dose of this medicine will be different for different patients. Follow your doctor's orders or the directions on the label. The following information includes only the average doses of this medicine. If your dose is different, do not change it unless your doctor tells you to do so. The amount of medicine that you take depends on the strength of the medicine. In addition, the number of doses you take each day, the time allowed between doses, and the length of time you take the medicine depend on the medical problem for which you are using the medicine.
If You Miss a Dose: Take the forgotten dose as soon as you remember. If it is almost time for the next dose, skip the one you missed and go back to your regular schedule. Never try to "catch up" by doubling the dose.
Storage: Store the medicine in a closed container at room temperature, away from heat, moisture, and direct light. Keep from freezing. Keep out of the reach of children. Do not keep outdated medicine or medicine no longer needed.