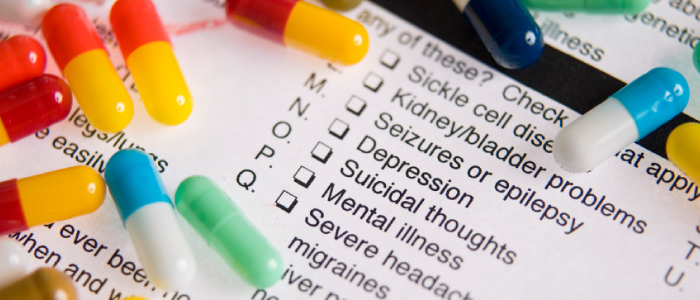 What Is It?: Omeprazole is used to treat ulcers; gastroesophageal reflux disease (GERD), a condition in which backward flow of acid from the stomach causes heartburn and injury of the food pipe (esophagus); and conditions where the stomach produces too much acid, such as Zollinger-Ellison syndrome. Omeprazole is used in combination with other medications to eliminate H. pylori
How To Use: It is usually taken once a day before a meal. If youyr prescription is a liquid be sure to shake the bottle well before withdrawing the dose.
Possible Side Effects: Omeprazole may cause side effects. Tell your doctor if any of these symptoms are severe or do not go away: stomach pain, diarrhea, dizziness, mild rash, constipation, cough.
Warning:  In case of overdose, call your local poison control center at 1-800-222-1222. If the victim has collapsed or is not breathing, call local emergency services at 911. Symptoms of overdose may include: confusion, drowsiness, blurred vision, rapid or pounding heartbeat, upset stomach, vomiting, sweating, flushing (feeling of warmth), headache, dry mouth.
Storage: Keep in the original container. Keep out of the reach of children and pets. Capsules and tablets may be stored at room temperature. Some liquids should be stored in the refrigerator (see the prescription label.)  Store all medicines away from excess heat and moisture. Do NOT store in the bathroom.
Note: If you miss a dose take it as soon as you remember it. However, if it is almost time for the next dose, skip the missed dose and continue with the regular schedule. Do not take a double dose to make up for the missed one.