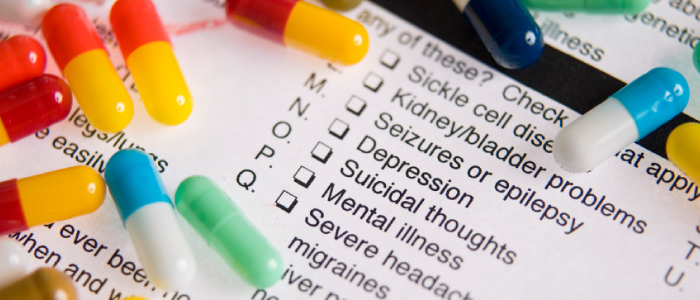 CELEXA (citalopram)
What is it: Celexa is an antidepressant in a group of drugs called selective serotonin reuptake inhibitors (SSRIs). It works by restoring the balance of serotonin, a natural occuring substance found in the brain, which helps to improve certain mood problems.
Use: Celexa is used to treat depression.
Side Effects: Call your doctor at once if you have any of these serious side effects: very stiff (rigid) muscles, high fever, sweating, fast or uneven heartbeats, tremors, overactive reflexes; nausea, vomiting, diarrhea, loss of appetite, feeling unsteady, loss of coordination; or headache, trouble concentrating, memory problems, weakness, confusion, hallucinations, fainting, seizure, shallow breathing or breathing that stops. Less serious Celexa side effects may include: drowsiness; sleep problems (insomnia); mild nausea, gas, upset stomach; weight changes; urinating more than usual; decreased sex drive, impotence, or difficulty having an orgasm; dry or watery mouth, yawning; or cold symptoms such as stuffy nose, sneezing, sore throat.
Precautions:. Do not take together with a monoamine oxidase inhibitor (MAOI) such as isocarboxazid (Marplan), phenelzine (Nardil), rasagiline (Azilect), selegiline (Eldepryl, Emsam), or tranylcypromine (Parnate). You must wait at least 14 days after stopping an MAOI before you can take Celexa. After you stop taking Celexa, you must wait at least 14 days before you start taking an MAOI.
You may have thoughts about suicide when you first start taking an antidepressant, especially if you are younger than 24 years old. Your doctor will need to check you at regular visits for at least the first 12 weeks of treatment with Celexa.
Call your doctor at once if you have any new or worsening symptoms such as: mood or behavior changes, anxiety, panic attacks, trouble sleeping, or if you feel impulsive, irritable, agitated, hostile, aggressive, restless, hyperactive (mentally or physically), more depressed, or have thoughts about suicide or hurting yourself. Some antidepressants may cause serious or life-threatening lung problems in newborn babies whose mothers take the medication during pregnancy. However, you may have a relapse of depression if you stop taking your antidepressant during pregnancy. If you are planning a pregnancy, or if you become pregnant while taking Celexa, do not stop taking the medication without first talking to your doctor.
Directions: Take Celexa exactly as it was prescribed for you. Do not take the medication in larger amounts, or take it for longer than recommended by your doctor. Your doctor may occasionally change your dose to make sure you get the best results from the medication. Try to take the medicine at the same time each day. Follow the directions on your prescription label.
Missed Doses: Take the missed dose as soon as you remember. If it is almost time for your next dose, skip the missed dose and take the medicine at the next regularly scheduled time. Do not take extra medicine to make up the missed dose.
Storage: Store the medicine in a closed container at room temperature, away from heat, moisture, and direct light. Keep from freezing. Keep out of the reach of children. Do not keep outdated medicine or medicine no longer needed.