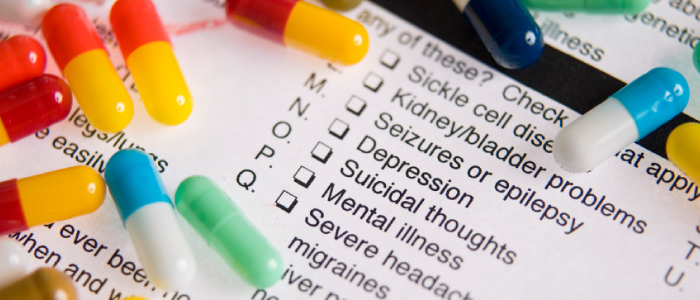 What Is It?: Levamisole is a drug used to treat cancer.
How To Use: Take this medicine only as directed by your doctor. Do not take more or less of it, and do not take it more often than your doctor ordered. The exact amount of medicine you need has been carefully worked out. Taking too much may increase the chance of side effects, while taking too little may not improve your condition. The dose of levamisole will be different for different patients. The dose that is used may depend on a number of things, including what the medicine is being used for and whether or not other medicines are also being taken.
Possible Side Effects: Check with the doctor immediately if any of the following side effects occur: Less common; Fever or chills; weakness. Rare; Black, tarry stools; blood in urine or stools; cough or hoarseness; lower back or side pain;  painful or difficult urination ; pinpoint red spots on skin; unusual bleeding or bruising. Check with your doctor as soon as possible if the following side effects occur: Less common; Sores in mouth and on lips. Rare; Blurred vision; confusion; convulsions (seizures); lip smacking or puffing; numbness, tingling, or pain in face, hands, or feet; paranoia (feelings of persecution); puffing of cheeks; rapid or worm-like movements of tongue; trembling or shaking; trouble in walking;  uncontrolled movements of arms and legs
Other side effects may occur that usually do not need medical attention. These side effects may go away during treatment as your body adjusts to the medicine. Also, your health care professional may be able to tell you about ways to prevent or reduce some of these side effects. However, check with your doctor if any of the following side effects continue or are bothersome: More common; Diarrhea; metallic taste; nausea. Less common; Anxiety or nervousness;  dizziness;  headache;  mental depression; nightmares; pain in joints or muscles; skin rash or itching; trouble in sleeping; unusual tiredness or sleepiness; vomiting
Storage: Keep in the original container. Keep out of the reach of children and pets. Capsules and tablets may be stored at room temperature. Some liquids should be stored in the refrigerator (see the prescription label.)  Store all medicines away from excess heat and moisture. Do NOT store in the bathroom.
Note: If you miss a dose take it as soon as you remember it. However, if it is almost time for the next dose, skip the missed dose and continue with the regular schedule. Do not take a double dose to make up for the missed one.