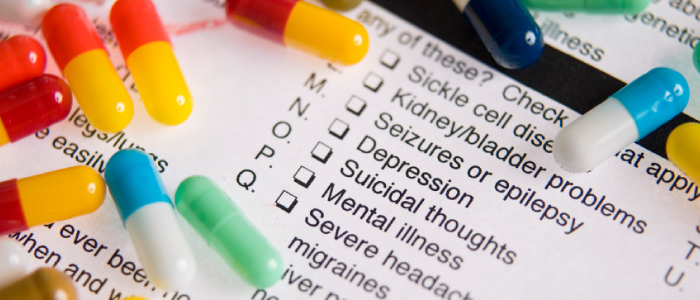 VIOXX (rofecoxib) Vioxx was withdrawn from the U.S. market in 2004. The manufacturer of Vioxx has announced a voluntary withdrawal of the drug from the U.S. and worldwide market. This withdrawal is due to safety concerns of an increased risk of cardiovascular events (including heart attack and stroke)  
What is it.: It is an analgesic. It is classified as a Cyclooxygenase-2 (Cox2) Inhibitor.
Use: Rofecoxib is used to relieve some symptoms caused by arthritis, such as inflammation, swelling, stiffness, and joint pain. However, this medicine does not cure arthritis and will help only as long as the patient continues to take it. Rofecoxib is also used to relieve other kinds of pain, such as menstrual cramps, and pain following surgery.
Serious Side Effects: More common; Congestion in chest; cough; fever; sneezing; sore throat
Less common or rare: Bloody or black, tarry stools; burning feeling in chest or stomach; chills; hives; loss of appetite; muscle aches and pain; prolonged or severe vomiting; shortness of breath; skin rash; tenderness in the stomach area; unusual weight gain; vomiting of blood or material that looks like coffee grounds
Precautions: Rofecoxib may cause a serious type of allergic reaction called anaphylaxis. Although this is rare, it may occur often in patients who are allergic to aspirin or other nonsteroidal anti-inflammatory drugs. Anaphylaxis requires immediate medical attention. The most serious signs of this reaction are very fast or irregular breathing, gasping for breath, wheezing, or fainting. Other signs may include changes in skin color of the face; very fast but irregular heartbeat or pulse; hive-like swellings on the skin; puffiness or swellings of the eyelids or around the eyes. If these effects occur, get emergency help at once. Ask someone to drive you to the nearest hospital emergency room. Call an ambulance, lie down, cover yourself to keep warm, and prop your feet higher than your head. Stay in that position until help arrives.
Directions: The dose of this medicine will be different for different patients. Follow your doctor's orders or the directions on the label. The following information includes only the average doses of this medicine. If your dose is different, do not change it unless your doctor tells you to do so. The amount of medicine that you take depends on the strength of the medicine. In addition, the number of doses you take each day, the time allowed between doses, and the length of time you take the medicine depend on the medical problem for which you are using the medicine.
If You Miss a Dose: If you miss a dose of this medicine, take it as soon as possible. However, if it is almost time for your next dose, skip the missed dose and go back to your regular dosing schedule. Do not double doses.
Storage: Keep out of the reach of children. Do not keep outdated medicine or medicine no longer needed.