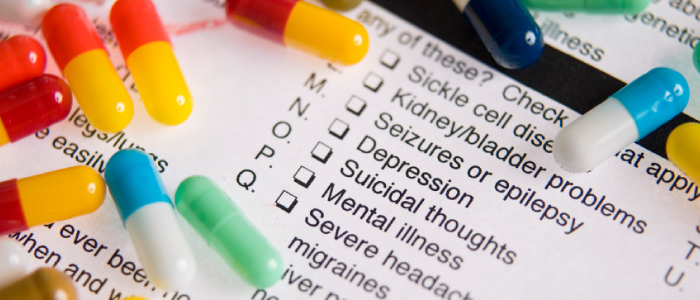 What Is It?: Sulfasalazine is used to treat bowel inflammation, diarrhea (stool frequency), rectal bleeding, and abdominal pain in patients with ulcerative colitis, a condition in which the bowel is inflamed. Sulfasalazine is also used to treat rheumatoid arthritis whose disease has not responded well to other medications. Sulfasalazine is in a class of medications called anti-inflammatory drugs. It works by reducing inflammation (swelling) inside the body.
How To Use: Sulfasalazine comes as regular and delayed-release (enteric-coated) tablets. It usually is taken four times a day in evenly spaced doses throughout the day so that no more than 8 hours separates any two doses, if possible. Take sulfasalazine after a meal or with a light snack, then drink a full glass of water. Follow the directions on your prescription label carefully, and ask your doctor or pharmacist to explain any part you do not understand. Give plenty of fluids (at least six to eight glasses of water or other beverage per day) while taking sulfasalazine.
Possible Side Effects: Tell your doctor if any of these symptoms are severe or do not go away: diarrhea, loss of appetite, vomiting. If  there are any of the following symptoms, stop taking sulfasalazine and call your doctor immediately: skin rash, itching, hives, swelling, sore throat, fever, joint or muscle aches, pale or yellow skin, difficulty swallowing, tiredness, unusual bleeding or bruising, weakness
Storage: Keep in the original container. Keep out of the reach of children and pets. Capsules and tablets may be stored at room temperature. Some liquids should be stored in the refrigerator (see the prescription label.)  Store all medicines away from excess heat and moisture. Do NOT store in the bathroom.
Note: If you miss a dose take it as soon as you remember it. However, if it is almost time for the next dose, skip the missed dose and continue with the regular schedule. Do not take a double dose to make up for the missed one.