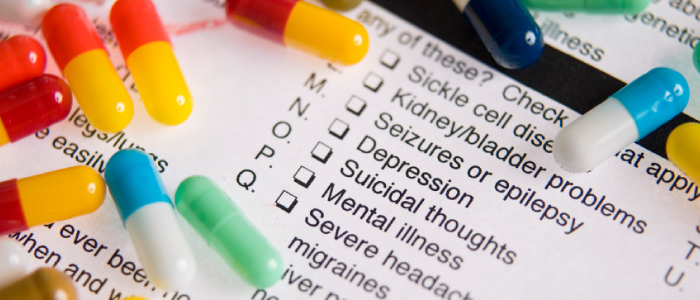 ENBREL (entanercept) for subcutaneous injection 
What is it: Etanercept is injected under the skin to reduce signs and symptoms of active arthritis, rheumatoid arthritis, or psoriatic arthritis, such as joint swelling, pain, tiredness, and duration of morning stiffness.
Use: T his medicine may also slow the progression of damage to the body from active arthritis or rheumatoid arthritis. It may also be used to treat plaque psoriasis or a condition known as ankylosing spondylitis.
Serious Side Effects: Patients treated with etanercept are at increased risk for developing serious infections that may lead to hospitalization or death. Most patients who developed these infections were taking concomitant immunosuppressants such as methotrexate or corticosteroids. Reported infections include: Active tuberculosis, including reactivation of latent tuberculosis. Patients with tuberculosis have frequently presented with disseminated or extrapulmonary disease. Patients should be tested for tuberculosis before etanercept use and during therapy. Treatment for infection should be initiated prior to etanercept use. Invasive fungal infections, including histoplasmosis, coccidioidomycosis, candidiasis, aspergillosis, blastomycosis, and pneumocystosis.
Precautions: Tell your doctor if you have ever had any unusual or allergic reaction to this medicine or any other medicines. Also tell your health care professional if you have any other types of allergies, such as to foods, dyes, preservatives, or animals. For non-prescription products, read the label or package ingredients carefully.
Directions: It is given as a shot under your skin. It may sometimes be given at home to patients who do not need to be in the hospital. If you or your child are using this medicine at home, your doctor will teach you how to prepare and inject the medicine. Be sure that you understand exactly how the medicine is prepared and injected.
If You Miss a Dose: If you miss a dose of this medicine, take it as soon as possible. However, if it is almost time for your next dose, skip the missed dose and go back to your regular dosing schedule. Do not double doses.
Storage: Store in the refrigerator. Do not freeze. Keep out of the reach of children. Do not keep outdated medicine or medicine no longer needed.