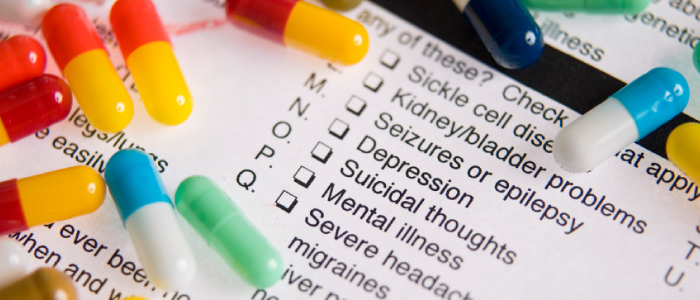 ANAPROX (naproxen)
What is it: Naproxen is in a group of drugs called nonsteroidal anti-inflammatory drugs (NSAIDs). Other drugs in this category include ibuprofen, fenoprofen, ketoprofen, Piroxicam, and flurbiprofen.
Use: It works by reducing hormones that cause inflammation and pain in the body. It is used to treat pain or inflammation caused by conditions such as arthritis, ankylosing spondylitis, tendinitis, bursitis, gout, or menstrual cramps.
Serious Side Effects include: chest pain, weakness, shortness of breath, slurred speech, problems with vision or balance; black, bloody, or tarry stools; coughing up blood or vomit that looks like coffee grounds; swelling or rapid weight gain; urinating less than usual or not at all; nausea, stomach pain, low fever, loss of appetite, dark urine, clay-colored stools, jaundice (yellowing of the skin or eyes); fever, sore throat, and headache with a severe blistering, peeling, and red skin rash; bruising, severe tingling, numbness, pain, muscle weakness; or fever, headache, neck stiffness, chills, increased sensitivity to light, purple spots on the skin, and/or seizure (convulsions).
Less serious side effects include: upset stomach, mild heartburn or stomach pain, diarrhea, constipation; bloating, gas; dizziness, headache, nervousness; skin itching or rash; blurred vision; or ringing in your ears.
Precautions: This medicine can increase your risk of life-threatening heart or circulation problems, including heart attack or stroke. This risk will increase the longer you use naproxen. Do not use this medicine just before or after having heart bypass surgery (also called coronary artery bypass graft, or CABG). Seek emergency medical help if you have symptoms of heart or circulation problems, such as chest pain, weakness, shortness of breath, slurred speech, or problems with vision or balance.
Directions: Take this medication exactly as directed on the label, or as it has been prescribed by your doctor. Do not use the medication in larger amounts, or use it for longer than recommended. Do not crush, chew, or break an extended-release or enteric-coated tablet. Swallow the pill whole.
If You Miss a Dose: Since NSAIDs are sometimes taken only when needed, you may not be on a dosing schedule. If you are taking the medication regularly, take the missed dose as soon as you remember. If it is almost time for your next dose, skip the missed dose and take the medicine at your next regularly scheduled time. Do not take extra medicine to make up the missed dose. Do not double a dose. This can be toxic. Keep out of reach of children and pets