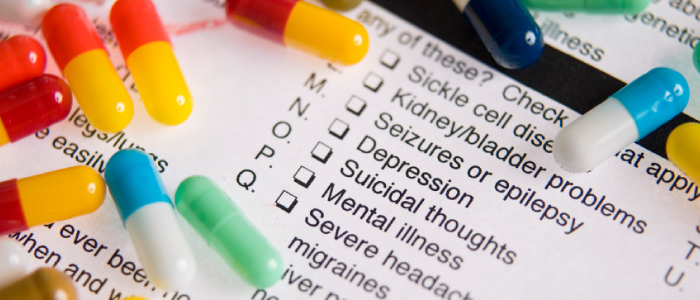 What Is It? Nystatin is used to treat fungal infections of the skin, mouth, vagina, and intestinal tract.
How to Use: Nystatin comes as a tablet and a liquid to take by mouth; a soft lozenge (pastille) to be dissolved slowly in the mouth; a tablet and vaginal cream to be inserted into the vagina; and in powder, ointment, and cream to be applied to the skin. Follow the directions on your prescription label carefully, and ask your doctor or pharmacist to explain any part you do not understand. Take nystatin exactly as directed. Do not take more or less of it or take it more often than prescribed by your doctor. Allow the lozenges (pastilles) to dissolve slowly in your mouth. Do not chew or swallow lozenges whole. Nystatin liquid usually is used three to five times a day for mouth infections and three times a day for intestinal infections. Shake the bottle well before each use to mix the medication evenly. If you are using liquid nystatin for a mouth infection, place half of the dose in each side of the mouth and hold it there or swish it throughout the mouth for several minutes before swallowing. Good oral hygiene, including proper care of dentures, is important for the cure of mouth infections. If you are using liquid nystatin for an intestinal infection, just swallow the liquid you measured from the dropper; there is no need to hold it or swish it in your mouth. Nystatin skin ointment or cream usually is used several times a day for skin infections. Wash the affected area thoroughly. Apply a small amount of cream or ointment and gently and thoroughly massage it into your skin. If you use this medication on your face, keep it out of your eyes.
Possible Side Effects: Although side effects from nystatin are not common, they can occur. Tell your doctor if any of these symptoms from the vaginal tablets and cream or skin ointment or cream are severe or do not go away: itching, irritation, burning. If you experience any of the following symptoms from the oral tablets and liquid, call your doctor immediately: diarrhea, upset stomach, stomach pain, skin rash
Storage: Keep in the original container. Keep out of the reach of children and pets. Capsules and tablets may be stored at room temperature. Some liquids should be stored in the refrigerator (see the prescription label.)  Store all medicines away from excess heat and moisture. Do NOT store in the bathroom.
Notes: If you miss a dose give it as soon as you remember it. However, if it is almost time for the next dose, skip the missed dose and continue with the regular schedule. Do not take a double dose to make up for the missed one.