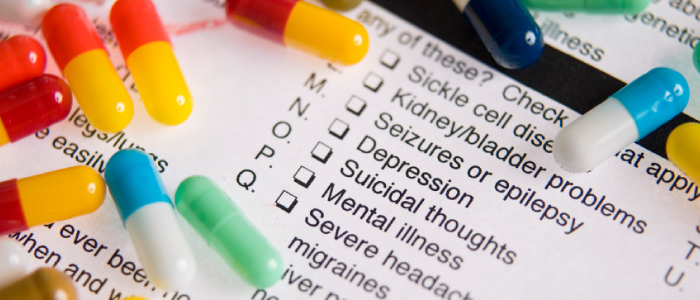 What Is It? Amphotericin B (am-foe-TER-i-sin Bee) is an antifungal. It is used to help the body overcome fungus infections. It may also be used for other problems as determined by your doctor.
How to Use: This medication can be made into a variety of dosage forms; capsules, powder, flavored liquids. It is taken one or more times daily. Capsules should be swallowed with water. The powder form should be mixed with water or juice. Sometimes you will swallow the liquid and sometimes you will swish around in your mouth before swallowing. Please consult your prescription label for instructions.
Possible Side Effects: The oral forms of Amphotericin B cause very few side effects. The more common are associated with stomach upset. This is often taken care of by taking the dose with food. Side effects that you should report to your prescriber or health care professional as soon as possible:Rare or uncommon: redness, blistering, peeling or loosening of the skin, including inside the mouth skin rash or hives, swelling
Side effects that usually do not require medical attention (report to your prescriber or health care professional if they continue or are bothersome): diarrhea, nausea or vomiting,
Storage: Keep in the original container. Keep out of the reach of children and pets. Capsules and tablets may be stored at room temperature. Some liquids should be stored in the refrigerator (see the prescription label.)  Store all medicines away from excess heat and moisture. Do NOT store in the bathroom.
Note: If you miss a dose take it as soon as you remember it. However, if it is almost time for the next dose, skip the missed dose and continue with the regular schedule. Do not take a double dose to make up for the missed one.
May stain clothing.