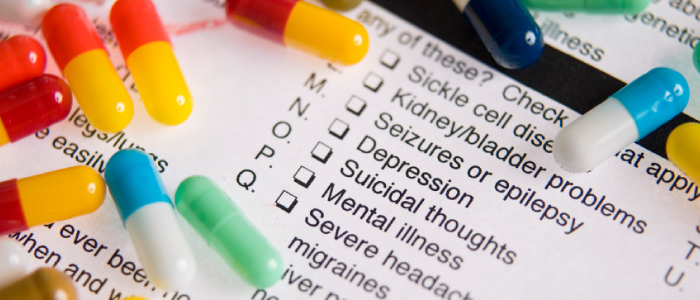 Neomycin is an antibiotic and is sometimes used before/after any surgery affecting the bowels to help prevent infection during surgery.
Proper Use: This medicine may be taken on a full or empty stomach.
For patients taking the oral liquid form of neomycin: Use a specially marked measuring spoon or other device to measure each dose accurately. Keep taking this medicine for the full time of treatment.
Do not miss any doses.
Dosing: The dose of oral neomycin will be different for different patients. Follow your doctor's orders or the directions on the label. The following information includes only the average doses of oral neomycin. If your dose is different, do not change it unless your doctor tells you to do so. If you miss a dose of this medicine, take it as soon as possible. However, if it is almost time for your next dose, skip the missed dose and go back to your regular dosing schedule. Do not double doses.
Side Effects: Along with its needed effects, a medicine may cause some unwanted effects. Although not all of these side effects may occur, if they do occur they may need medical attention. Check with your doctor immediately if any of the following side effects occur:  
Rare; Any loss of hearing;  clumsiness;  diarrhea;  difficulty in breathing;  dizziness;  drowsiness;  greatly decreased frequency of urination or amount of urine;  increased amount of gas;  increased thirst ;  light-colored, frothy, fatty-appearing stools;  ringing or buzzing or a feeling of fullness in the ears;  skin rash;  unsteadiness;  weakness. Other side effects may occur that usually do not need medical attention. These side effects may go away during treatment as your body adjusts to the medicine. However, check with your doctor if any of the following side effects continue or are bothersome:
More common; Irritation or soreness of the mouth or rectal area;  nausea or vomiting  Keep out of reach of children.
Properly discard of needles and syringes after use
Storage: Keep out of the reach of children. Store away from heat and direct light. Do not store the tablet form of this medicine in the bathroom, near the kitchen sink, or in other damp places. Heat or moisture may cause the medicine to break down. Keep the oral liquid form of this medicine from freezing. Do not keep outdated medicine or medicine no longer needed. Be sure that any discarded medicine is out of the reach of children.