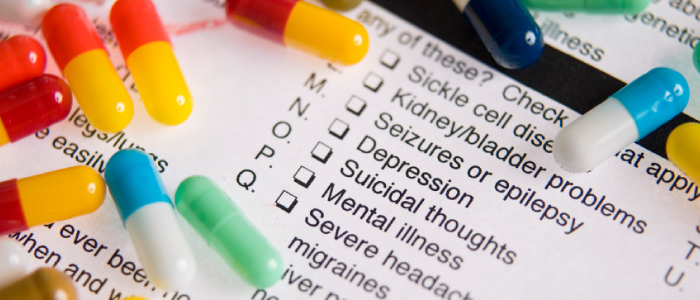 What is it?: Amoxicillin is used to treat certain infections caused by bacteria, such as pneumonia; bronchitis; gonorrhea; and infections of the ears, nose, throat, urinary tract, and skin. It is also used in combination with other medications to eliminate H. pylori, a bacteria that causes ulcers. Amoxicillin is in a class of medications called penicillin-like antibiotics. It works by stopping the growth of bacteria. Antibiotics will not work for colds, flu, and other viral infections.
Use: Amoxicillin comes as a capsule, a tablet, a chewable tablet, a suspension (liquid), and pediatric drops to take by mouth. It is usually taken every 12 hours (twice a day) or every 8 hours (three times a day) with or without food. To help you remember to take amoxicillin, take it around the same time every day. Follow the directions on your prescription label carefully, and ask your doctor or pharmacist to explain any part you do not understand. Take amoxicillin exactly as directed. Do not take more or less of it or take it more often than prescribed by your doctor.
Side Effects: Amoxicillin may cause side effects. Tell your doctor if any of these symptoms are severe or do not go away: upset stomach, vomiting, diarrhea. Some side effects can be serious. The following symptoms are uncommon, but if you experience any of them, call your doctor immediately: severe skin rash, hives, seizures, yellowing of the skin or eyes, unusual bleeding or bruising, pale skin, excessive tiredness, lack of energy
Precautions: Keep this medication in the container it came in, tightly closed, and out of reach of children. Store the capsules and tablets at room temperature and away from excess heat and moisture (not in the bathroom). Throw away any medication that is outdated or no longer needed. The liquid medication preferably should be kept in the refrigerator, but it may be stored at room temperature. Throw away any unused medication after 14 days. Do not freeze. Talk to your pharmacist about the proper disposal of your medication
Storage: Amoxicillin should be stored in a tight, light resistant, childproof container away from all children and other household pets. Oral liquids should be shaken well, stored in the refrigerator, and not used after 14 days.
Note: If you miss a dose take it as soon as you remember it. However, if it is almost time for the next dose, skip the missed dose and continue with the regular schedule. Do not take a double dose to make up for the missed one.