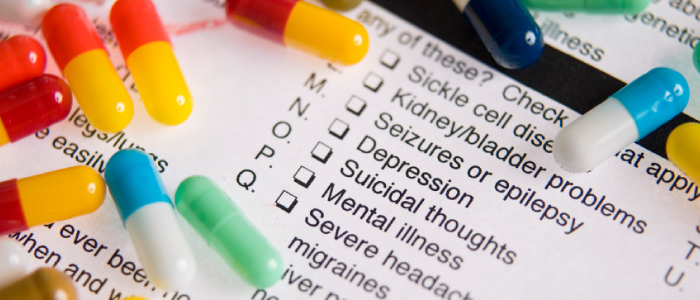 The importance of adequate stores of the amino acid methionine cannot be underestimated. Methionine is particularly important because it supplies sulfur–a mineral–that helps to maintain healthy skin tone, well-conditioned hair, and strong nails. Because your body can't produce this essential amino acid on its own, you must get it from methionine-rich foods, such as cheddar cheese, eggs, chicken, and beef. Supplements are also a source.
Methionine is thought to keep fat from building up in the liver, and it's often included in liver-detoxifying products called lipotropic combinations. These formulations are believed to accelerate the flow of bile and cell-damaging toxins away from the liver. They commonly contain the B vitamins choline and inositol in addition to methionine.
Methionine in lipotropic combinations has been proposed for treating endometriosis, a condition in which patches of endometrial tissue from the uterine lining grow outside the uterus. The nutrient is believed to help by expediting the removal of excess estrogen from the liver. The bleeding, cramps, pain, and other complications of this common ailment may subside as a result. More research is needed, however.
There are no known drug or nutrient interactions associated with methionine. Avoid taking more than the commonly recommended amount of methionine. This is particularly important if your diet is low in folic acid, vitamin B6, or vitamin B12, because this could increase the conversion of methionine to homocysteine. Homocysteine is a potentially harmful blood fat that has been linked to atherosclerosis (hardening of the arteries). If you have any serious illness or are pregnant, only take an amino acid such as methionine after consulting your doctor.
To be safe, never take methionine–or any single amino acid for that matter–for longer than three months unless you are under the direction of a doctor familiar with its use.
Storage: Keep in the original container. Keep out of the reach of children and pets. Capsules and tablets may be stored at room temperature. Store all medicines away from excess heat and moisture. Do NOT store in the bathroom.
Note: If you miss a dose take it as soon as you remember it. However, if it is almost time for the next dose, skip the missed dose and continue with the regular schedule. Do not give a double dose to make up for the missed one.